Do members of your team struggle to understand the people you work with?
Creative English Workplace is for organisations with staff who are non-native speakers, who may have issues with local expressions or would like to build their confidence around English in the workplace.
Our short courses are designed to encourage staff to practice non-standard English phrases they may encounter and practice their English language skills within the context of their working environment.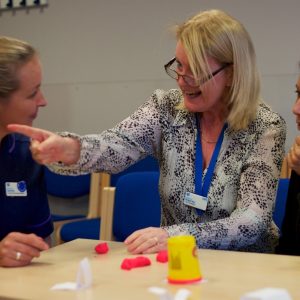 Learn the English that patients really speak