Creative English
in Communities
There are many ways that you can run Creative English to support a community. Below, we've outlined the two most popular approaches.
But we're happy to consider alternative methods, or even to develop a bespoke solution to fit your specific needs. Give us a call or leave your details below, and we can discuss the next steps with you!
We have a number of different licensing schemes available, including ones suitable for non-profit and for-profit organisations, as well as publicly-funded bodies, individuals, and groups working outside of the UK.
Each licence comes with training to get your volunteers ready to deliver Creative English, plus a full resource kit: a wheeled case full of props to use in classes, training manuals covering a full 38-week course of Creative English, and a collection of further support documents covering topics such as advertising and publicity. You'll also be able to receive advice and support from the FaithAction team over the phone.
By purchasing a licence, you'll be entitled to run an unlimited number of Creative English classes for a 12-month period.
At times, we may have funding available for the delivery of Creative English, which will be subject to eligibility and an application process.
You can sign up to be notified when funding is available below.
Specialised Creative English products
Childcare is a significant barrier to many women access English language provision. That's why Creative English has explored ways of taking our unique method of teaching conversational English and incorporating the whole family into the learning methods.
Creative English has partnered with the Cinnamon Network to offer a programme that is tailored for you to use in your church. Creative English helps you to reach out to your wider community in the recognition that integration is about more than just the language you speak. Help build friendship, belonging and community while using drama and laughter to give people the language they need to carry out important everyday tasks.
BME groups are generally subject to poorer health outcomes than the overall population – particularly with regard to long term conditions and other specific issues. We have developed a programme which teaches functional English to those most marginalised in the community alongside delivering messages on how to prevent illness and deal with long term conditions.
This programme is designed to help BAME women who are long-term unemployed become ready to enter the workforce. It combines Creative English's conversation English learning with other areas of personal development, including health and wellbeing, computer skills, money management, and personal safety. Participants also receive direct support with finding work, such as help with writing CVs and preparing for interviews.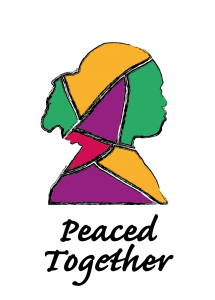 Peaced Together is a creative arts course for women with a difference. Over ten weeks, a group will complete five themed craft projects that explore topics such as beauty, thankfulness, and positive choices.
The course was founded by Heidi Singleton – who found hope through the creative process during a difficult time in her own life – and is part of Community Resources.
Creative English has worked with Peaced Together to produce a combined version, allowing women with English as a second language to take part in the course as well.
Call us to discuss a package that meets your needs!
Or choose an option below
Leave us your details and a member of the Creative English team will be in touch to discuss your needs.