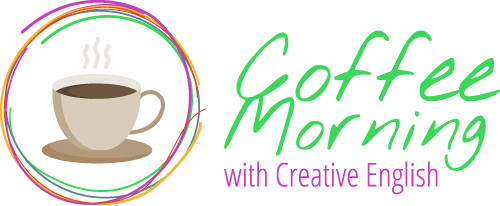 The Creative English Coffee Morning is an opportunity to meet online with other people who work or volunteer supporting English language learners find a place of belonging in the UK.
Open to all (not just Creative English facilitators), we are a group of people who believe forming friendships and finding a place of belonging is as important as the language. Grab a cuppa and spend an hour each month on Zoom in a friendly, supportive environment, learning from one another, sharing ideas and challenges and improving our practice.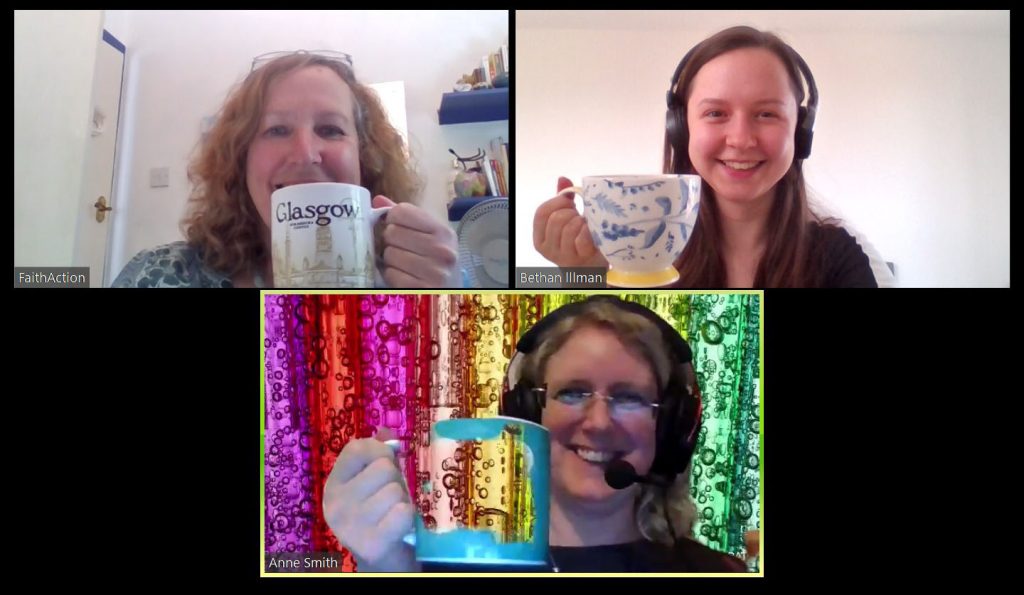 The Creative English Coffee Morning began during lockdown as we all faced new challenges together, supporting learners without face-to-face contact for the first time. It was fantastic to hear how different groups around the country had managed challenges like data poverty, the lack of digital skills, well-being of learners, facilitating with children present, and helping learners access broader support.
Now we are in a new season of challenge as we all approach socially distanced sessions in different ways. While some organisations may be running sessions outdoors, or classes with socially distanced restrictions, others will be running online – or a mixture of both.
For some people, this will be a new chapter on a journey they've been on for a long time, managing the challenges of COVID-19; for others September will be the first time they have worked with learners since March, or perhaps will only be thinking about what may be possible to embark on in coming months.

The Creative English Coffee Morning will run bi-monthly on the last Tuesday of each month, sharing ideas around good practise within and beyond the COVID-19 context. Come to learn or just relax and catch up with people with similar experiences in our online staff room!
We meet every two months on the last Tuesday of the month, 11am - 12noon
Want to join us?
Enter your email below for more info!